I was commissioned a little while back to make some Spider-Carnage razor fingers and web cartridge arm guards.
I based the fingers on an origami-style finger extension. I made a paper template first and then cut them out of 3 and 5mm thick foam. To make the bottom of the fingers look a little more finished I wrapped and glued a length of polypropylene webbing around them.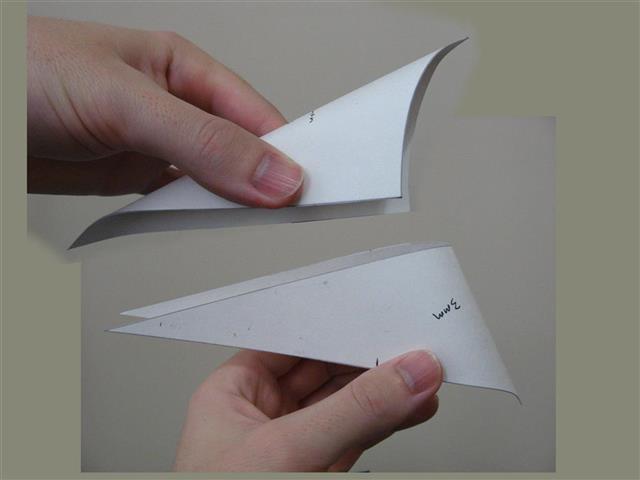 I made a makeshift painting stand for them out of cardboard and paint brushes, gave them a red base coat and then some black vein details.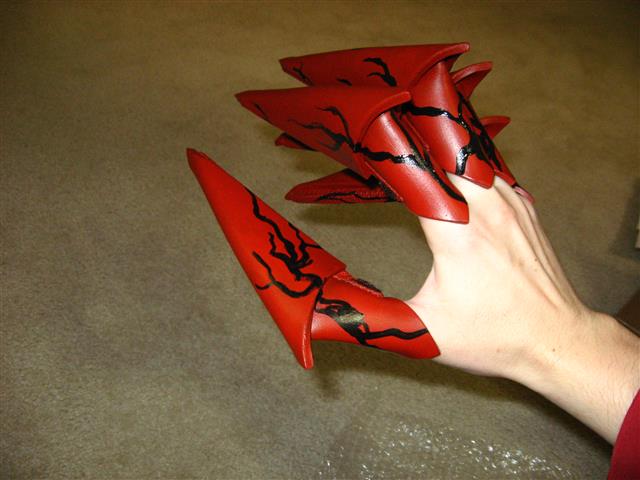 For the wrist guards I again made a paper template first and then cut the cartridges out of 5mm foam. I glued all the pieces onto polypropylene webbing and added velcro straps to fasten then together, then painted with a metallic silver acrylic paint.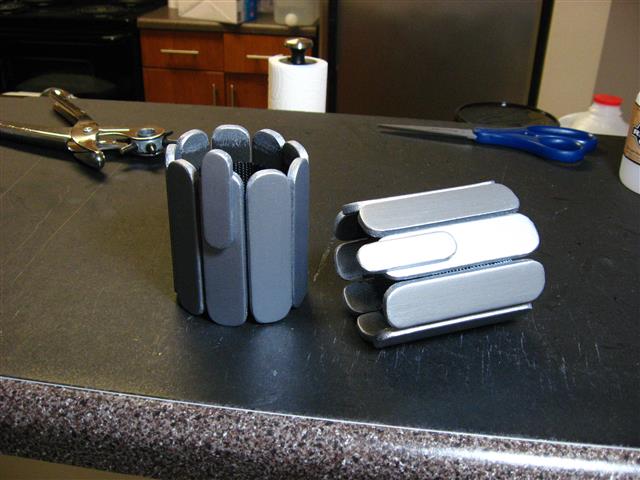 The templates for both items are in the shop now here.